About Cimetrix
Cimetrix® software products connect hundreds of thousands of smart manufacturing equipment in the world's most advanced factories. Since 1989, Cimetrix has been at the forefront of robotics, factory automation and smart manufacturing technology.
Today, Cimetrix is the leading worldwide provider of equipment connectivity products for smart manufacturing and Industry 4.0. These products reliably and cost effectively enable manufacturing equipment and factory software systems to connect and communicate over factory networks, providing the necessary model-based data and control capabilities that result in millions of dollars in manufacturing productivity benefits.
Cimetrix actively participates in and leads many of the equipment connectivity standards activities throughout the electronics, LED, photovoltaic and semiconductor industries, including SEMI, OPC Foundation, iNEMI, TPCA, and IPC. Cimetrix team members are located in Boston, Chicago, Dallas, Salt Lake City, San Jose, France, Seoul, Shanghai, Singapore, Tapei, and Tokyo. You can follow Cimetrix on LinkedIn, Facebook and Twitter.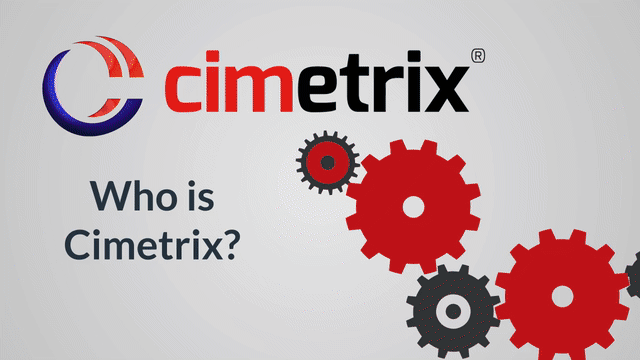 Cimetrix is an ISV (IP & Solution Development) Gold Competency Partner with Microsoft.
Our Mission
At Cimetrix, our mission is Enabling the Smart, Connected Factory.
We believe that by making factory equipment smarter, allowing them to "talk," and delivering decision-making tools, we will help increase productivity, reduce costs, and improve quality.
Our customers value their alliance with us because of our software expertise, our industry experience, our knowledge and leadership with SEMI standards, and our corporate values.
Cimetrix Core Values
Integrity: Uphold the highest ethical standards in everything we do. Keep our commitments.
Team: Treat everyone with respect. Encourage open and vibrant communications. Promote creative solutions. Move forward together.
Growth: Embrace change as the company pursues long-term profitable growth. Take responsibility for our own personal growth.
Clients: Provide passionate dedication to our clients' success. Deliver the highest quality products and support. Fiercely protect our client's IP.
Cimetrix holds our customers' trust in highest regard and understands the importance of being a trusted partner rather than just a supplier. We vow to deliver consistent, reliable results using innovation, experience, and integrity. Cimetrix is not only your safest standards-based software solutions partner—we are also the best.

Our History
Cimetrix software plays a critical role in connecting and controlling precision manufacturing equipment. Currently over 100 equipment suppliers use our software on virtually every tool type in nearly every 300mm factory worldwide.