Resource Library
Welcome to the Cimetrix Connectivity Group resource center! Explore our helpful articles, videos, presentations and more to increase your knowledge about factory and equipment automation. Check back often for updated items.
Featured Items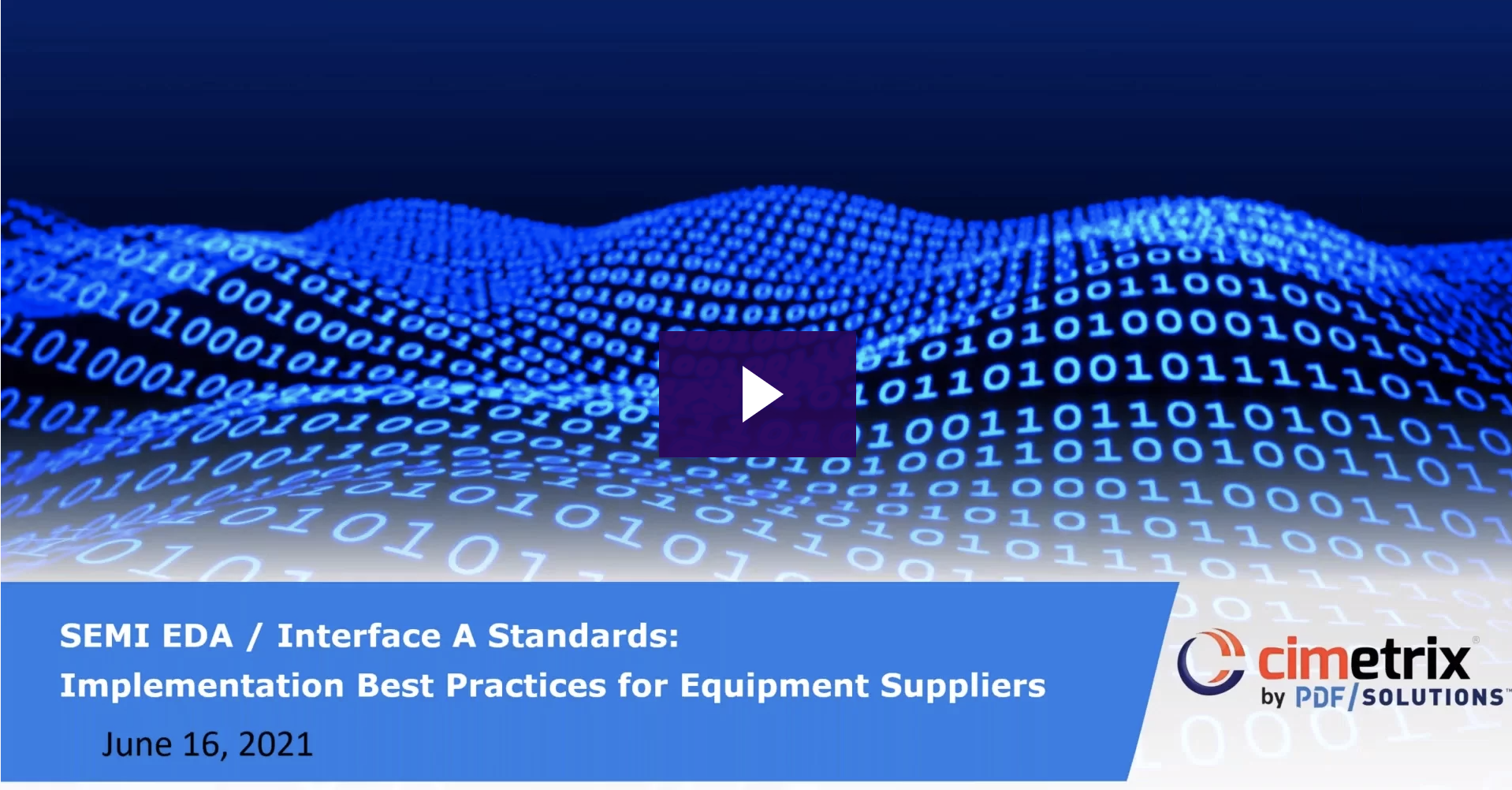 SEMI EDA/Interface A Standards: Implementation Best Practices for Equipment Suppliers
Speakers: Alan Weber, VP New Product Innovations, Cimetrix by PDF Solutions, Brian Rubow, Director Solutions Engineering, Tami Tracey, Manager Solutions Engineering
The purpose of this on-demand webinar is to give equipment suppliers the information they need to meet their customers' requirements for EDA/Interface A implementations on their equipment. This is becoming increasingly important as factories update their automation purchase specifications to support the latest data-hungry AI/ML-based manufacturing applications.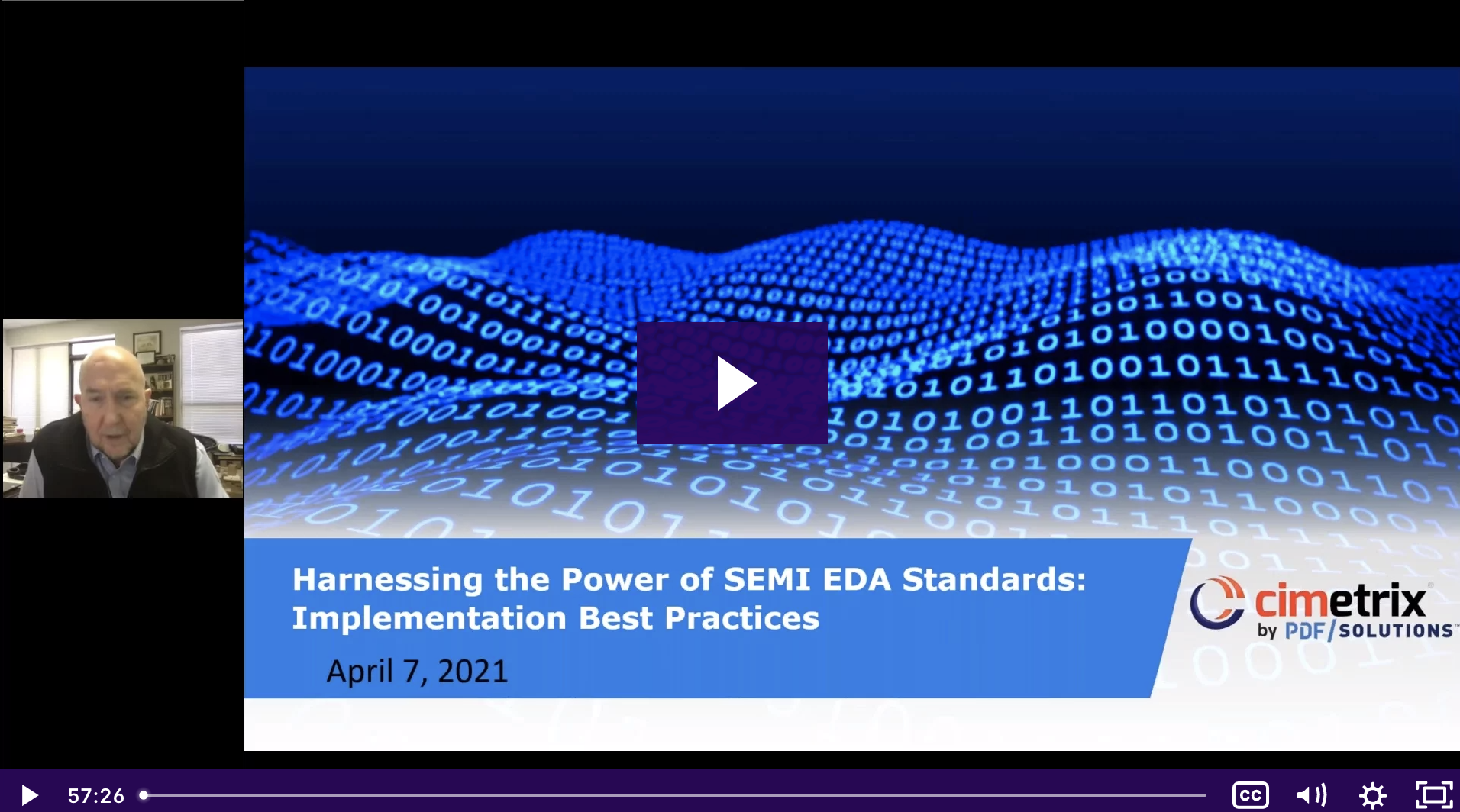 Harnessing the Power of SEMI EDA Standards: Implementation Best Practices
Alan Weber; VP New Product Innovations, Cimetrix Connectivity Group, PDF Solutions
Ranjan Chatterjee; VP of Cimetrix Connectivity Group - Smart Factory, PDF Solutions
The SEMI Equipment Data Acquisition (EDA/Interface A) standards improve the performance and flexibility of communication between a factory's data collection, analysis, and application systems and the factory equipment. You will come away from this second webinar in the series understanding the EDA deployment process and some of the key solution technologies now available to realize the benefits while "future-proofing" the resulting factory systems.
---