Equipment Control
The semiconductor, photovoltaic, and related electronics manufacturing communities are constantly striving to improve efficiency and optimize productivity. Recognizing that many of these companies are looking for equipment control solution, Cimetrix developed CODE — Cimetrix Open Development Environment — advanced motion control software. That experience opened new opportunities to work with customers who needed even more functionality and performance, and Cimetrix developed CIMControlFramework™, an equipment automation framework for a wide range of equipment capabilities.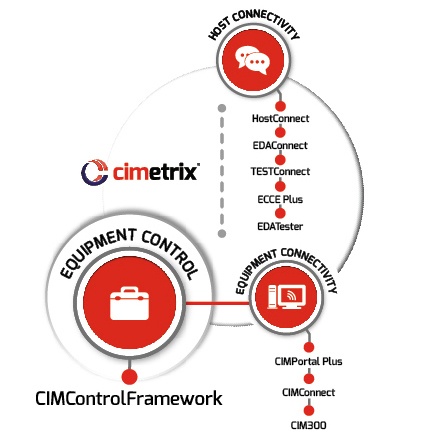 Since many of our customers' requirements for equipment control also include the need to support SEMI connectivity standards, such as GEM, GEM300, and EDA/Interface A, these capabilities are pre-integrated into CIMControlFramework as a standard option.
Let us know how we can demonstrate what Cimetrix Equipment Control can do for your next project. Set up a discussion with us by going to the CIMControlFramework Resources page.
Product
Description

CIMControlFramework

CIMControlFramework is an equipment automation framework with a data-driven architecture. It allows equipment suppliers to meet the supervisory control, material handling, platform and process control, and factory automation requirements of modern factories.

Leverage framework components through configuration and extension, or customize when unique requirements exist.