Models in Smart Manufacturing
Cimetrix is offering this free in-depth ebook, leveraging the inside knowledge of the foremost EDA/Interface A and Industry 4.0 experts Alan Weber. Modeling is increasingly an integral part of the "Smart Manufacturing" initiative that is sweeping manufacturing industries worldwide.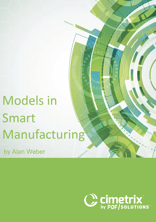 Fill out this short form and download your eBook today!