Background
Cimetrix CIMConnectTM customers enjoy many benefits to maintaining an active support contract, and today we are announcing yet another one: access to a set of product-specific training videos.
A few years ago, the Solutions Engineering team at the Cimetrix Connectivity Group posted product training material including the full set of CIMConnect training PowerPoint presentations to facilitate self-training for those unable to attend a formal session. We update this repository periodically as the training material is revised and improved. The material is available online through the Customer Portal. After logging in, you can find the presentations here: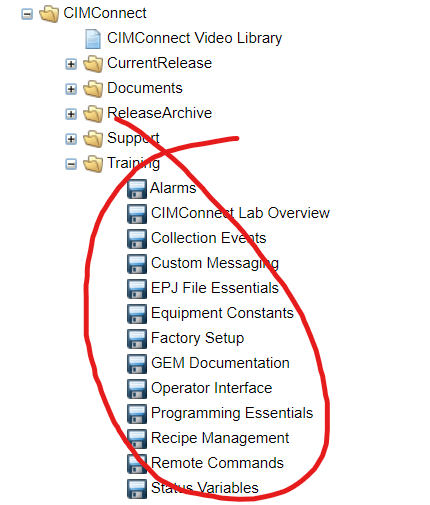 Training Videos
To complement the presentation material shown above, the Solutions Engineering team is now creating video training material. As of mid-June, 2021, the first set of training videos for CIMConnect is also available via the customer portal (see below).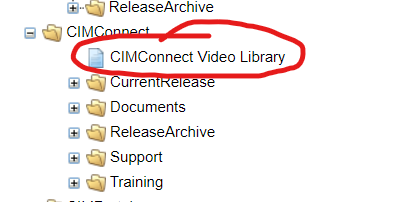 By clicking on the "CIMConnect Video Library", you can see full set of available training videos and access them via this table: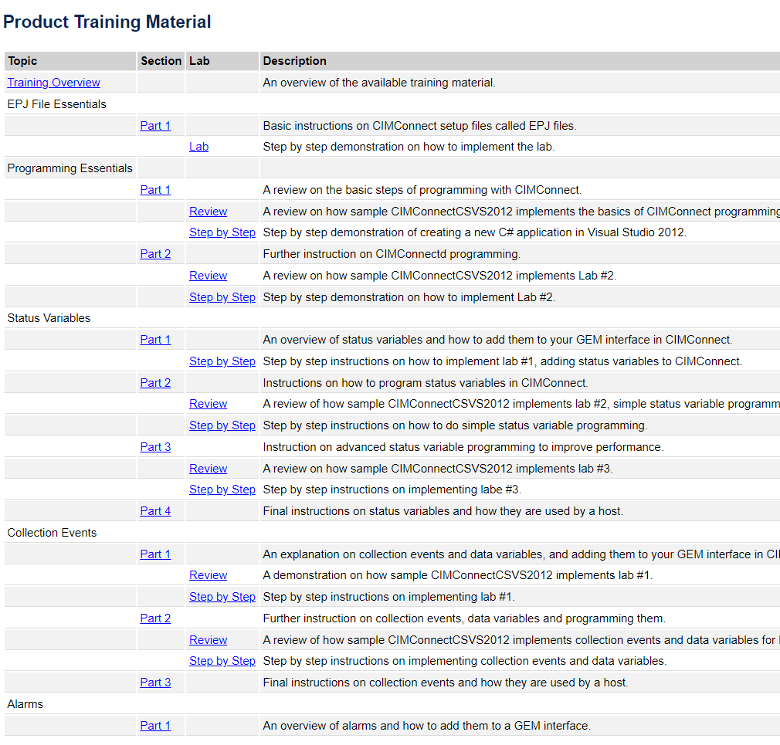 The material is organized by topic, such as Collection Events or Status Variables. Each topic is subdivided into one or more instruction parts. When there is a lab, the implementation of the lab is covered twice. First, the implementation of the lab is reviewed and demonstrated in CIMConnect's "Getting Started" sample application. Second, the lab is implemented step by step from scratch in a new application.
A few of the training PowerPoint presentations are not yet complete but should be available soon. This includes topics like Remote Commands, Equipment Constants, Factory Setup, and Operator Interface. Solutions Engineering plans to expand the training to other products as well.
Also, note that other videos are also available that go beyond the scope of the training material. These are found on the same "CIMConnect Video Library" page at the bottom.
Customers are welcome to purchase CIMConnect training and/or consulting services at any time. The training material described above is not a substitute for working directly with a product and standards expert, where a customer can discuss specific equipment hardware, software architecture, and unique customer requirements. Nevertheless, this material should help our customers when they need a refresher course and especially when new employees are assigned to work with CIMConnect after its initial development.