Richard Howard, Director of Technical Operations, Cimetrix Connectivity Group (a part of PDF Solutions), along with other leaders of the SEMI Fab & Equipment Computing Device Security (CDS) Task Force, were awarded the SEMI International Standards Excellence Award, along with his co-leaders on the SEMI Fab & Equipment Computing Device Security (CDS) Task Force (Leon Chang of TSMC, Ares Cho from ITRI and Ryan Bond of Intel). The award was announced at SEMICON West.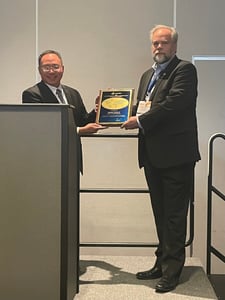 This award recognizes years of involvement and leadership by Richard Howard and the team in the development of new Semiconductor industry standards, in particular in the area of cybersecurity. Recognizing the urgent need for robust cybersecurity measures, SEMI's International Standards Information & Control Committees in Taiwan, Japan, and North America formed task forces in the fall of 2018 to investigate the feasibility and implementation of standards to address these threats. Over the years, the task forces worked diligently through regular meetings to coordinate efforts and eliminate redundancies. As a direct result of this work, SEMI recently published its first two Cybersecurity Standards.
"I am very honored to be recognized with the other co-leaders of their respective task forces." said Richard Howard. "I believe this award also truly recognizes the collaborative, international effort of the many task force members who have worked diligently to develop these initial standards. Our work is just beginning."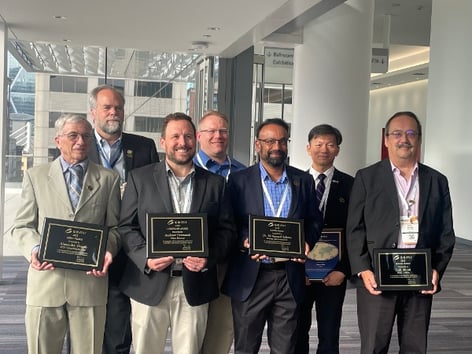 "We are extremely proud of the work of Richard Howard," said John Kibarian, PDF Solutions' President and Chief Executive Officer. "These standards are a critical step toward safeguarding the semiconductor manufacturing infrastructure from the growing threat landscape. Through the dedicated efforts of the leadership of these task forces, and SEMI Standards members, there is a robust framework designed to enhance cybersecurity practices across the industry."