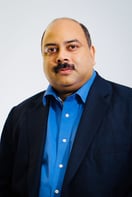 Cimetrix is proud to announce that Ranjan Chatterjee, Executive Vice President of Smart Factory Solutions at Cimetrix, has been newly elected to the iNEMI Board of Directors.
iNEMI, The International Electronics Manufacturing Initiative is a not-for-profit, highly efficient R&D consortium of approximately 90 leading electronics manufacturers, suppliers, associations, government agencies and universities.
iNEMI roadmaps the future technology requirements of the global electronics industry, identifies and prioritizes technology and infrastructure gaps, and helps eliminate those gaps through timely, high-impact deployment projects. These projects support their members' businesses by accelerating deployment of new technologies, developing industry infrastructure, stimulating standards development, and disseminating efficient business practices. They also sponsor proactive forums on key industry issues and publish position papers to focus industry direction.
In the official press release from iNEMI, they explain "The iNEMI Board plays an integral role in the governance of our organization," said Marc Benowitz, CEO. "They provide oversight for our operations, including decisions regarding policy, strategy and direction of the consortium. These recently elected individuals bring a high caliber of leadership, as well as supply chain diversity, to our Board. We welcome the new and returning Directors and look forward to working with them."
In addition to being elected to the Board of Directors, Mr. Chatterjee has also had the opportunity to Co-Chair the Smart Manufacturing Roadmap with Dan Gamota from Jabil.
Cimetrix is excited to play a role in the ongoing mission of iNEMI.