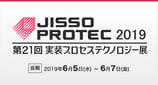 Cimetrix attended the recent JISSO PROTEC exhibition (June 5-7, 2019) at the Tokyo Big Sight International Exhibition Center to see the latest developments in SMT (Surface Mount Technology) manufacturing… and witnessed a truly compelling demonstration of the new SEMI Flow Manufacturing communications standards in action.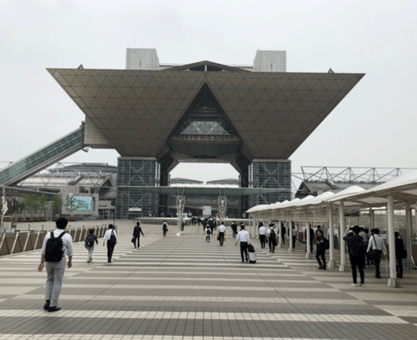 The new suite of standards is named SMT-ELS (Surface Mount Technology-Equipment Link Standards), and includes SEMI A1/1.1 as a lower-level messaging standard with SEMI A2 SMASH (Surface Mount Assembler Smart Hookup) defining the content of the messages required to configure an SMT manufacturing line and automate the material and information transfer among all equipment in that line. This is depicted in the figure below.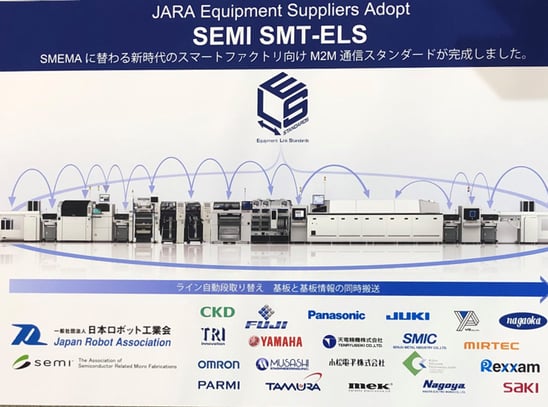 The demonstration itself included placement equipment from 4 large equipment suppliers—Fuji, JUKI, Panasonic, and Yamaha—as well as load/unload stations and a bar code reader at the beginning of the line (see picture below). Each of these companies had implemented the "horizontal" (machine-to-machine) communications according to the SMT-ELS standards. The demonstration consisted of an operator scanning one of the stack of input boards with the barcode reader, placing it on the loader conveyor, and then watching as each piece of equipment automatically adjusted its internal conveyor to accept the board, run through its part placement recipe, and pass the board to the next equipment in the line, finally arriving at the unload station conveyor after a minute or so.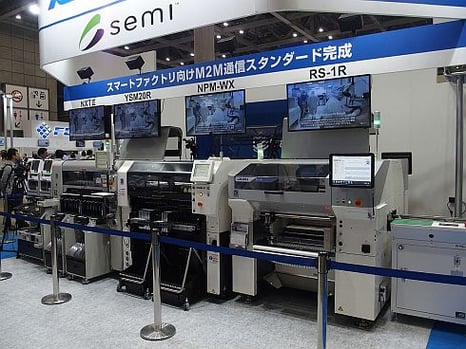 Before a fully automated multi-vendor production SMT line can be implemented, more work on the standards is necessary, especially in the area of error handling and recovery. In addition, the suppliers of other (non-placement) equipment types must adopt this approach. However, given the factory benefit of mixing equipment from multiple suppliers to optimize line performance for a specific set of products, this is only a matter of time.
If you want to know more about the status and outlook of these standards, and how they can be implemented in your equipment or factory, please contact us.