by Brian Rubow
Quality Customer Support Manager
Equipment Data Acquisition (EDA), also known as Interface A, is a suite of SEMI standards developed to meet the demand for high-speed access to more and better process data.
The primary motivation for IC makers such as Intel and Samsung to implement EDA is the continued drive for productivity. In order to ensure compatibility between semiconductor equipment companies and semiconductor manufacturers EDA implementations, ISMI and its member companies have initiated the concept of "freeze versions". A freeze version simply identifies a specific version of the EDA SEMI standards that ISMI members agree to use. The freeze version concept has allowed EDA to be deployed while allowing the EDA standards to continue to be enhanced.
The industry has adopted the initial ISMI 1105 freeze version for over 5 years. Recently, ISMI announced a new 0710 freeze version that specifies standards approved at the 2010 Spring SEMI standards meetings. The 0710 standards take advantage of what the industry learned since the original freeze version with many improvements and some new capabilities.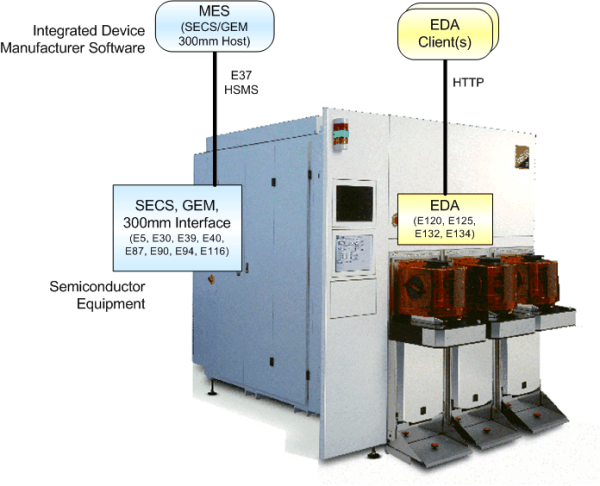 Equipment manufacturers developing systems to comply with the 1105 freeze version use Equipment Client Connection Emulator (ECCE) as reference client software to check their EDA solutions. Manufacturers developing equipment to comply with the new 0710 version will use a new EDA Reference Client to exercise and verify the EDA functionality available in the equipment. The new EDA Reference Client will be available from the Cimetrix web site by April 30, 2011.
If you would like more information about what is in the new freeze version, take a look at the November 30, 2010 e-Manufacturing workshop presentation on the ISMI web site: