Read now in Chinese or below in English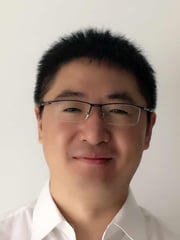 矽美科很高兴地宣布和欢迎刘立聪先生加入矽美科并担任中国区总经理。刘先生将领导一支由中国软件技术专家组成的团队,负责本地区市场销售和客户服务,确保我们在中国半导体设备制造和智能制造工厂领域里领先的并不断增长的客户群的成功,为矽美科在中国市场长期成功发展制定战略方向。
刘先生拥有工商管理硕士学位和机电一体化工程学士学位。他在半导体和电子行业拥有超过20年的经验,其中包括中国本土公司和国际公司的经历。他担任过销售管理、客户管理和渠道管理等多方面的职责。他深刻理解半导体行业面临的诸多挑战,他将通过矽美科产品的价值和定位给我们的客户带来贡献,帮助客户发展业务。
矽美科中国,即矽美科 软件(上海)有限公司,成立于2019年,是一家在中国本土注册的企业,目的是更方便地为中国企业提供智能制造软件产品,并提供行业内最强的技术支持。
矽美科从五年前开始服务于中国市场和客户。最初,我们的中国市场策略侧重于与部分选择性的半导体300毫米设备制造商密切合作,通过为他们提供卓越的本地技术支持,确保他们成功使用矽美科产品。现在,这些最初阶段的客户已经向领先的中国半导体300毫米晶圆工厂批量提供设备,为矽美科赢得了高质量产品的声誉和证明。我们相信,现在是扩大本地团队,提高本地支持能力的正确的时机,可以让我们有能力更好地为规模庞大并不断增长的中国半导体界服务。刘先生将带领的核心技术团队是由经验丰富的软件工程师组成,他们是工厂自动化、设备控制和矽美科SEMI GEM、GEM300和设备数据采集(EDA)等方面产品的专家。我们过去一段时间一直在寻找一位高素质的国家总经理来补充我们的技术团队,也包括面试许多候选人。我们很高兴最终找到刘先生加入矽美科团队。"
Bob Reback,矽美科总裁兼首席执行官
矽美科在世界各地建立国际团队,为我们的客户提供在当地时区工作、讲本国语言和了解其独特文化的技术专家。在全球半导体和电子制造的主要地区,我们现在都有一位经验丰富的高级管理人员担任该地区的国家经理,能够帮助我们的客户获得最高质量的技术支持并取得成功。
欢迎刘立聪先生!
---
Cimetrix is pleased to announce and welcome Lewis Liu as its Country Manager for Cimetrix China. Mr. Liu will be responsible for ensuring the success of our growing customer base of leading semiconductor equipment manufacturers and smart manufacturing factories in China, providing strategic direction for Cimetrix China to have long-term success in the China market, overseeing local sales and account management, and leading an expert team of China-based software engineers.
Mr. Liu earned a Bachelor of Engineering in Mechatronics and a Master of Business Administration. He has over 20 years of experience in the semiconductor and electronics industries with both China local and international companies. He has held a variety of positions in sales management, account management and channel management. He deeply understands the many challenges of the semiconductor industry and will be an asset to our customers by demonstrating the value propositions of Cimetrix products for their businesses.
Cimetrix China (Cimetrix Software Shanghai Co., Ltd.) was formed last year as a local China company with the goal to empower China companies with smart manufacturing software, be easy to do business with and provide the strongest technical support in the industry.
"Cimetrix has been serving customers in China for the past five years. Initially, our China strategy focused on working closely with a few select manufacturers of semiconductor 300mm equipment to ensure their success using Cimetrix products by providing them with exceptional local technical support. Now that these initial customers are shipping equipment in high volume to leading China semiconductor 300mm wafer fabs and have earned Cimetrix a reputation for very high-quality products, we believe it is time to grow our local capabilities to better serve the large and growing China semiconductor community. Mr. Liu will lead our core technical staff of very experienced software engineers who are experts in factory automation, equipment control and the full portfolio of Cimetrix products for SEMI GEM, GEM300 and Equipment Data Acquisition (EDA) capabilities. We conducted an extensive search for a high-quality Country Manager to complement our technical team, which included interviewing many candidates. We were very pleased to find Mr. Liu and are excited to have him join the Cimetrix team."
Bob Reback, President and CEO, Cimetrix
Cimetrix has been building international teams throughout the world to provide our clients with technical experts who work in their local time zones, speak their native languages, and understand their unique cultures. In all of the major regions for semiconductor and electronics manufacturing, we now have an experienced executive who serves as that region's Country Manager and is able to help our customers be successful and receive the highest levels of technical support.
Welcome Lewis Liu!