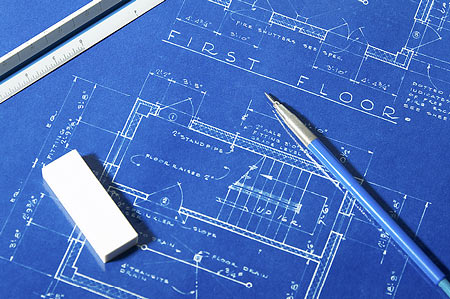 Almost everyone I know that has built a house has given me a list of things they would "do differently next time," but a lot of those same people would also say that they would never build again. So does that mean everything they learned through the process is lost? Is it possible to get it right the first time? Maybe not, but there are a lot of things you can do to learn from the experience of others. For example, you can buy house plans that have been used before and are designed to leverage standard components. Rather than designing and building everything from scratch, you can use pre-built sub systems like fabricated floor joists and manufactured roof trusses. Using proven components saves a lot of time and worry about whether or not they will work properly and as expected. This allows you to focus on the customizations that will make the home meet your unique needs.
Implementing an equipment control application is a lot like building a house. You can design and build a complete control system from the bottom up—building all the components necessary to handle communication with the hardware, display information to the operators, manage user access, log relevant event and data information—but it doesn't add value to the core competency of your equipment. The best option is to leverage proven design that has been built through multiple prior applications and leverages those lessons learned along the way.
Cimetrix's CIMControlFramework provides all the standard components necessary to build an equipment control application. With working samples for both atmospheric and vacuum equipment, it can easily be customized and extended as needed to meet specific control needs.
There is an old saying that goes, "If you don't have time to do it right, when will you have time to do it over?"
If you would like to learn more about CIMControlFramework and how it can help you on your next project, give us a call or feel free to contact us here.♦
To learn more about CCF, visit the
CIMControlFramework
page on our website!