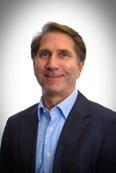 Wow – what a great year for Cimetrix and exciting time for our industry!
The president and CEO of Applied Materials recently said, "This is the most exciting time in the history of the electronics industry." The race is on for faster/better/cheaper devices, cloud computing, autonomous vehicles, Big Data, artificial intelligence, the "Internet of Things" and more. This means the world needs not only a lot more computer chips, but also innovations in chip design, packaging and electronics assembly. The fast moving (and giant) electronics companies driving these trends are also pushing to get far more data from the factory floor to support their "Smart Manufacturing" and "Industry 4.0" initiatives.
2017 was a record setting year for Cimetrix. Revenues increased 34% year-over-year. The Company continued to operate profitably on a quarterly basis with operating income over 10% for the year. We invested heavily in R&D to pursue new technologies and products for long-term growth while strengthening our balance sheet with solid increases in cash and stockholders' equity.
Going Forward
Cimetrix is uniquely positioned as the world leader in developing and using standards that connect manufacturing equipment to factory software systems. We are second to none in knowledge of "equipment connectivity" standards. We chair the relevant global standards committees, and are well known throughout the industry as experts in this vital domain. In addition, our products are used worldwide in hundreds of thousands of equipment connections. We recently expanded the Cimetrix team with some great new employees located around the world to better serve our growing international customer base, which now includes over 30 factories in Taiwan and China.

Based on what we see, the industries we serve will continue to expand their usage of equipment connectivity standards such as the Generic Equipment Model (GEM) to integrate more equipment into their factory systems, while the more advanced semiconductor manufacturers will accelerate their adoption of the latest Equipment Data Acquisition (EDA) connectivity standards.

While we are very bullish on the longer-term trends for our industry and Cimetrix, it is always a little difficult to forecast short-term results. For 2018, industry analysts are currently predicting a single-digit percentage increase in semiconductor capital equipment spending. While you might think we would be satisfied with another year like we had in 2017, we expect to perform better than the overall industry in 2018 for a number of reasons. First, the "design wins" we worked so hard to earn in prior years should lead to market share gains that result in higher percentages of equipment using Cimetrix software products. Second, we believe the adoption rate will accelerate for the newer EDA equipment connectivity standards, where Cimetrix products are the most proven and widely used in the industry. Lastly, we believe our reputation for providing the highest levels of technical support to customers worldwide, especially in the Japanese, Korean, Taiwanese and Chinese markets, will enable us to continue winning new customers.
From all of us at Cimetrix, we thank our customers and shareholders for the faith and confidence they have placed in our products and our team. We will continue to strive for excellence in satisfying our worldwide base of customers and delighting them with innovative new products.