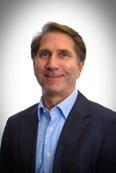 Thank you for the trust and confidence you continue to place in Cimetrix. 2018 was an exciting year as we made great progress executing our strategy for long-term profitable growth. Cimetrix posted another year of strong growth as total 2018 revenues increased over 20% year-over-year. Since going private in 2015, Cimetrix has grown at a 20% CAGR (compound annual growth rate). In addition, Cimetrix posted its 9th consecutive year of profitability, which allowed us to further strengthen our cash position and balance sheet. Having no debt and a strong balance sheet gives us the ability to execute our longer-term growth initiatives and withstand short-term market disruptions.

Cimetrix is focused on enabling Smart Manufacturing in the semiconductor and electronics industries. We provide software to make the world's most sophisticated and expensive semiconductor and electronics manufacturing equipment, as well as factories smarter. The Cimetrix strategy for long-term profitable growth includes:
Build great products
Provide excellent technical support
Serve global markets
Create innovative new platforms
Some of the 2018 highlights in each of these areas were:
Build Great Products
Cimetrix products are deployed in every semiconductor 300mm manufacturing facility in the world, as well as many leading electronics manufacturing factories. Both equipment makers and factory users have come to rely on the quality and reliability of Cimetrix software to run flawlessly in continuous 24/7 production environments.
During 2018, Cimetrix made continual improvements to all of its products that support the SEMI Standards (GEM, GEM300 and EDA) for equipment connectivity. The Cimetrix connectivity product family supporting these standards includes CIMConnect, CIM300, CIMPortal Plus, HostConnect, HostDeveloper and EDAConnect. With Cimetrix connectivity products operating in hundreds of thousands of installations in factories worldwide, our goal is to keep these products free of all defects. This allows us to respond quickly to new issues or opportunities during the year, which in turn allows our customers to confidently build quality applications. In addition, Cimetrix added support for new factory requirements and implemented several new features that make it easier for our customers to diagnose problems and debug new applications. Finally, we made changes to improve performance and reduce memory usage, which allows our customers to better handle ever-increasing amounts of data.
Cimetrix also developed a major new version of its award-winning CIMConnect product, which is used by equipment makers to meet their factory automation connectivity requirements. Over 100 equipment suppliers worldwide rely on CIMConnect for GEM connectivity. The new version of CIMConnect has been updated to better serve customers using the latest Microsoft .NET environments, supports multiple GEM connections as well as the use of other connectivity protocols.
Cimetrix also made significant investments in its CIMControlFramework product, which is a software platform for equipment makers who want a full software control solution with built-in factory connectivity. Cimetrix refreshed and enhanced many of the user interface screens to improve both look-and-feel and overall usability. In addition, we enhanced the device interface components to simplify the process of interfacing to third-party hardware and I/O, and increased our library of ready-to-use interfaces to support more hardware. During 2018, CIMControlFramework was our best-selling product for new customers.
Provide Excellent Technical Support
We improved our capabilities to better serve our customers by transitioning our Client Training and Support team into a new Solutions Engineering group. This reflects a change in emphasis from the traditional "product training and support" function to a more proactive solutions engineering approach that features a collaborative process for architecting solutions that best solve our customers' problems. Additionally, the Solutions Engineering group continues to expand in response to growing global customer demand. We were very pleased to add highly experienced local engineers and partners in China, Japan, South Korea, Taiwan and Southeast Asia during 2018 who are working hard every day to ensure our many new customers are successful.
Serve Global Markets
Cimetrix further established itself as the worldwide market leader for standards-based equipment control and connectivity software for the semiconductor and electronics industries. The best evidence of our market leadership position is the number of customers that chose Cimetrix as their platform of choice for their equipment or factory. In 2018, Cimetrix achieved 49 "design wins" from customers worldwide, including 37 design wins from new customers. This represents a 60% increase in design wins from the prior year and set another new record for the Company. Particularly gratifying, the design wins include several customers that converted from products previously purchased from competitors, which means they walked away from prior investments to switch to Cimetrix.
While the primary source of Cimetrix revenue comes from equipment makers, Cimetrix receives a growing percentage of its revenue from factories. In addition, since Cimetrix software is instrumental in helping factories connect to smart equipment, Cimetrix is very active working with leading semiconductor and electronics manufacturers and their associated industry standards organizations on Smart Manufacturing initiatives. During 2018, Cimetrix team members chaired committees, gave presentations and engaged in events with industry thought leaders on Smart Manufacturing initiatives in Austin, Chicago, San Francisco, San Jose, China, Germany, Japan, Korea, Singapore and Taiwan.
Create Innovative New Platforms
As Cimetrix has grown over the past several years, we significantly increased our investments in R&D, which we are using to create innovative and exciting new cloud, mobile and AI-enabled platforms to fuel our strategy for long-term profitable growth by assisting our customers in their digital transformation. Our new platforms will enable our customers and partners to take advantage of the phenomenal rise in data volumes, computational power, and connectivity as well as the emergence of analytics and business-intelligence capabilities.
Going Forward
2018 was a record year for Cimetrix in both revenues and winning new customers. We now have the exciting challenge of providing our exceptional customer service to the many new customers who have entrusted Cimetrix with their business and to ensure they are successful. Fortunately, we have also expanded our Cimetrix team with some highly experienced, passionate and dedicated new employees.
We remain very bullish on the longer-term outlook for Smart Manufacturing and Cimetrix. However, with all of the uncertainty in the world, we undoubtedly face risks of potential headwinds in the market that could impact short-term results. We will continue to work hard to respond to any challenges that may arise while we execute our strategy for long-term profitable growth.
From all of us at Cimetrix, we thank our customers, partners and shareholders for the faith and confidence they have placed in our products and our team. We will continue to strive for excellence in satisfying our worldwide base of customers and delighting them with innovative new products.
Sincerely,
Bob Reback
President and Chief Executive Office