Read the Post-show report of the SEMICON China 2019 show today. Read it now in Chinese or below in English.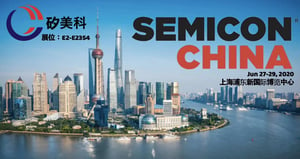 一年一度为期3天的半导体盛会SEMICON China 2020于6月27-29在上海新国际博览中心顺利举行并落下帷幕。展会汇集了业内八百余展商,一起交流探讨,共享半导体行业技术和市场动向。此次盛会是后疫情期电子半导体行业的首展。由于疫情,暴雨和端午佳节诸多因素影响, 参加人数比往年有所减少,但是在如此艰难的情况下,半导体人还能克服困难,聚集在此举办盛会,已经算是非常成功!2020年恰巧是SEMI国际半导体产业协会的50岁生日,这也给此次聚会赋予了特殊的意义!
作为SEMI国际半导体产业协会最紧密并且历史最悠久的合作方之一,矽美科一如既往的参加了此次展会。在中国区技术负责人刘波和黄玉峰的主持下,我们展示了矽美科行业领先的符合SECS/GEM, GEM300, EDA/Interface A等SEMI标准的互联软件产品。 我们不仅见到了一批老朋友,也相识了 一批新朋友,大家一起交流市场和技术信息,畅谈合作共赢机会!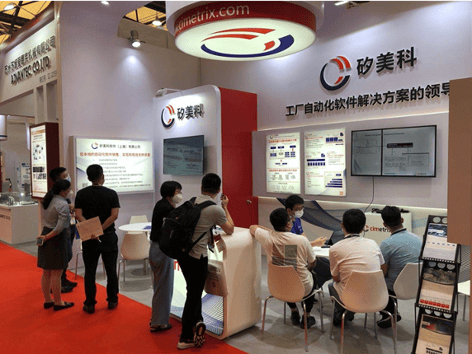 展会期间,我们也预定了SEMICON CHINA 2021的展位。我们将和SEMI及所有半导体人一起长期坚持不懈的耕耘在这个伟大的行业,希望能为中国乃至全球电子半导体行业做出力所能及的贡献!我们明年再会!
要了解更多关于Cimetrix产品和服务的信息,您可以随时安排会议。
---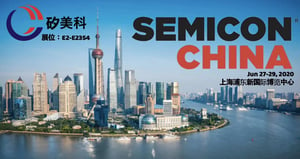 The annual three-day SEMICON China 2020 event, originally scheduled for March, was successfully held at the Shanghai New International Expo Center June 27-29, 2020. Despite the lack of international travelers, the exhibition brought together more than 800 exhibitors who exchanged, discussed, and shared semiconductor industry technology and market trends. This event was the first exhibition of the electronic and semiconductor industries in the COVID-19 period. Due not only to the pandemic but also other factors such as bad weather and the Dragon Boat Festival, there were fewer participants than in previous years. However, given these circumstances, our industry in China overcame the difficulties and gathered in Shanghai to celebrate the 50th birthday of the SEMI organization—this gave the show an extra special meaning!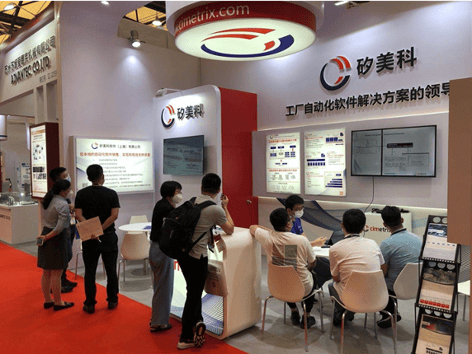 As a longstanding member and collaborative partner of SEMI, Cimetrix has now participated in this exhibition for several years. With the support of Clare Liu and Yufeng Huang, the company's principal technologists in China, Cimetrix showed its industry-leading connectivity software products that meet GEM, GEM300, EDA/Interface A and other SEMI standards. We not only spent time with old friends, clients and colleagues, but also met many new people that represent an opportunity to learn and grow.

Finally, during the exhibition, we booked the booth space for SEMICON CHINA 2021. We are excited to support and participate in the Chinese semiconductor manufacturing industry, to anticipate where the industry is headed, and to work together in meeting the future challenges head on.
To learn more about Cimetrix products and services, you can schedule a meeting any time.