A question that job seekers should always ask of potential employers is, "Why should I work in your industry?" It is an important question when you consider that only 60 of the original Fortune 500 companies from 1955 are still in existence in 2017. Changing customer tastes, mergers, technology and many other reasons are responsible for this, but it does give us at least one key takeaway: the company I start my career with probably won't be the one I end it with. As a result, it is important to ensure the industry you go into will be able to stand the test of time.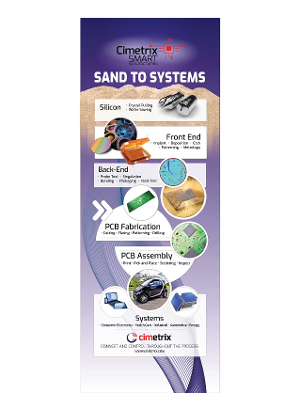 When one enters an industry, be it as an engineer or an accountant, you begin to build specialized knowledge of that industry within your field. This provides you with a competitive advantage in the job market of that industry. Companies are willing to pay more for an engineer with experience in their industry than one they will have to train. If you suddenly find the industry you are in obsolete, all of your specialized knowledge becomes likewise obsolete. For example, someone who was an engineer in the cathode ray tube industry may not find themselves as competitive for the top jobs anymore.
The electronics manufacturing industry is an exciting place to be, and there is no immediate replacement or end in sight. When you join a company like Cimetrix you have the opportunity to develop and support the software that runs manufacturing equipment in factories worldwide. Those factories create computer memory and processor chips, RF and microwave transmitters, sensors and actuators of all shapes and sizes, power devices and amplifiers, display drivers, and many more items that go into the electronics we use every day.
You are also part of an industry that meets the demands of many different and diverse end users, providing some shelter from the ups and downs of any particular market. When cell phones became less popular in favor of smart phones, the demand for new products didn't go away—it simply changed the type of products were called for.
One specific benefit of life at Cimetrix is that we are an integral part of the the electronics manufacturing and related industriesy. We often refer to one another as family, we take care of each other, celebrate our successes and create an environment where people enjoy coming to work. We have very competitive benefits and compensation, so we can pay you what you are worth. Many employees even have the option of working from home up to three days a week, saving them wear and tear on their vehicles (and their nerves from driving in traffic!).
If you are ready to join an exciting, dynamic, growing and fun industry, please check out our open positions.