The 14th innovations forum for automation was held on January 19 and 20, 2017 at the DGUV Akademie in Dresden, Germany.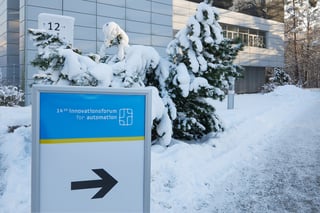 Cimetrix was one of the sponsors of the conference. Dresden is hot bed for semiconductor manufacturing in Europe. In fact, 50% of the chip output from Europe comes from Dresden. The conference is organized by the Automation Network Dresden which consists of 5 Dresden based companies; AIS, HAP, Ortner, SYSTEMA and Xenon. SYSTEMA is a Cimetrix partner and helps us with integration projects.
The focus of the conference is to bring the latest information on best practices, new technologies and the future of automation. Themes this year were Smart Manufacturing, Industry 4.0 and IIOT (Industrial Internet of Things). Presentations by Bosch about their automation roadmap, Infineon about running experiments in a highly automated fab, Kostal about standardizing MES, and IAV about the challenges of automated driving where a few of the interesting case studies and technologies. This is a great conference to meet semiconductor professionals from Europe and learn what the European community is doing in the area of fab automation. For Cimetrix, it is good to see that equipment to host connectivity plays a key role in all the projects outlined during the conference. Sponsoring and attending gave us the opportunity to meet with current customers and start discussions with new potential customers.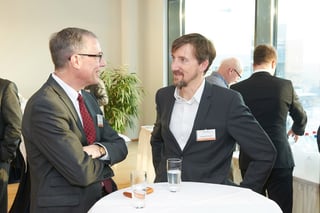 Before the conference, SYSTEMA held an Expert Day session at the SYSTEMA facility in Dresden on the morning of January 19. The session was a series of presentations targeting predictive maintenance. SYSTEMA and its partners have a wealth of experience in this area.