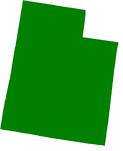 Forbes magazine declared Utah the 2nd best state in America for business in 2008. The State New Economy Index - performed by the Ewing Marion Kaufman Foundation - gave Utah the number one spot in "economic dynamism" that same year.
2008 was a good year for Utah. And Cimetrix received a very nice honor when compared to other companies in Utah. Utah Business magazine recently published their "Top 40 Public Companies in Utah" for 2008 and Cimetrix was included in that list at #32. Being named one of Utah's top companies is an honor in itself, but the fact that we made the list in one of the stronger economies in the nation... makes it even sweeter.
Cimetrix was also included in the magazine's annual "Book of Lists" in 2008 which includes comprehensive information and rankings about the state's businesses and industries. We were ranked as one of the top 25 software developers for 2007.