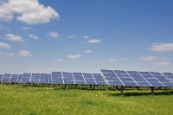 In June of this year, the SEMI PV 2 Standard - Guide for PV Equipment Communication Interfaces (PVECI) was approved for publication by the global Audits and Reviews Subcommittee.
Curious about the new PV standards? Planning on being in Hamburg, Germany this week?
Cimetrix will be participating in the Visual Presentations at the European Photovoltaic Solar Energy Conference (PV SEC) in Hamburg, Germany next week. Bruce Febvret will be representing Cimetrix at the conference and available to answer questions regarding our paper "Maintaining Quality and Performance in your Implementation of PVECI and GEM Standards." He will be near our poster (#2CV.1.77) on Wednesday, September 23 from 8:30 am - 10:10 am. The poster presentations will be on display in the Congress Center Hamburg (CCH) in the POSTER AREA in Halls D, E, F, G and Foyer D-G (2nd Floor). Click here to view a map of the venue.
Won't be in Germany? No problem. We will be hosting a webinar on the same topic on Thursday, October 1. For your convenience, we will be presenting at 2 different times: 8:00 am MT/ 2:00 pm UTC as well as 5:00 pm MT/ 11:00 pm UTC. Brian Rubow, principal engineer,will discuss common quality issues and performance challenges for PV 2 Standard implementation. The paper being presented at PV SEC will be made available to all webinar registrants.