By Jentry Norse
AP/ AR Coordinator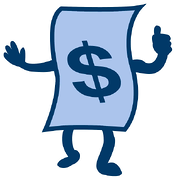 As the Accounts Receivable Coordinator, people are not typically excited to hear from me. I'm a really nice guy and all… but usually, if you receive a call from me it's about a past due invoice. And who likes receiving those calls?
Fortunately, we have very few past due accounts…and haven't had to use a collection agency (although I get about 2 calls a month soliciting their services). With the industry slowly coming out of this slump, I myself have been pretty amazed at how open the lines of communication have been with the accounts payable departments of many of our customers.
In my opinion, communication is KEY. I rarely have to wait more than a day for a response to my collection efforts and feel like everyone is a little more aware of the need to know when payments can be expected especially during this difficult economy.
As much as I love talking to people, I feel the need to provide you (our customers) with some tips on how NOT to get a call from me (or how to not to continue to get calls from me):
Note your terms on each invoice and submit payment as soon as possible.
Make sure that you are sending your electronic payments to our new bank account (effective May 21, 2008). A memo was sent out last year; however, bank account information can be provided if you do not have it already.
We review our accounts receivables weekly and send out inquiries requesting payment status updates. If you receive one of these requests, please send a simple response letting us know when the invoice in question is scheduled for payment.
If we do not hear from you……..we will keep inquiring until we do.
We understand that many of you have to check with your purchasing departments and/or Project Coordinators and need a day or two to get back with us. We also realize your time is valuable and want you to know we appreciate your efforts and look forward to your correspondence.
If you have any questions (and would like to contact ME), please contact me directly at 801-256-6617 or jentry.nourse@cimetrix.com.
THANKS to the Accounts Payable / Purchasing departments of our many customers for their AWESOME communication! Your quick and friendly responses make my collection calls much easier.