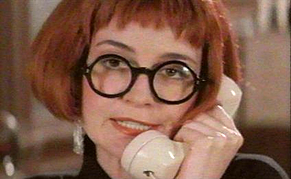 by Ryoko Fukushima
Application Engineer
Computers, cell phones, video games, internet, online banking, etc., we live in a brave new world of technologies. It is true that these technologies have improved our lives tremendously. But, when things stop working or you have questions outside of the information found in a manual, who ya gonna call?
Tech Support !!!
(If you whispered "Ghostbusters" in your mind secretly, give yourself a little pat on the back and pull your legwarmers from your closet.)
Cimetrix Support works very hard to give the best support to our customers. Since this spring, I began working as one of support engineers. After handling various cases, I began to feel more and more like a CSI, than a support engineer. Most often, I spend my time gathering enough information to formulate a logical explanation and solution for an issue reported by the customer.
From a customer's perspective, this adds more time until incident resolution. So, I thought I could save our customers any unnecessary delays and headaches by providing insight on how to expedite the technical support process.
In order to have your issue effectively handled and solved in a speedy matter, please provide the critical pieces of information listed below to your support engineer:
Version of Product(s) you are using
An output file produced by Support Tool
Product Log Files (i.e. log files generated by CIMPortal, CIMConnect, etc.)
EPJ file (for CIMConnect/CIM300 User)
A details instruction for how to reproduce your issue
A stand-alone application reproducing the your issue
As a member of the Cimetrix Quality Customer Support team, my goal is to serve as an extension of your engineering department, partnering with you to efficiently solve all incidents. Working together, I am sure that we can get you back on track in no time.
Now remember, if there's something weird and it don't look good...
Who ya gonna call?
+1 801-256-6501
Cimetrix Quality Customer Support