The Good, The Bad, and
The Ugly

The Security

by Ryoko Fukushima,
Application Engineer

Email, Search Engines, Blog, Twitter, Ebay, Internet Banking. The Internet is deeply integrated into our everyday life and work. It makes it possible to exchange information and data almost instantaneously anywhere, anytime, and to anyone. The changes the Internet brought to our world have been irreversible, and the only way we can go is to forward.

But like any great human invention, it brought the good with the bad. Computer viruses, spam, malware, spyware, phishing. It is like opening the 21st century version of Pandora's box. Cyber security has become an even more critical part of government and business infrastructure. However, tightening security against cyber threats actually can end up working against us. For instance, sometime our customers' network security unintentionally blocks harmless emails from Cimetrix with important attachment/data. Cimetrix believes that a smooth data delivery system is critical for our customer's success.

This year, we began providing a data upload/download function to our protected customer support site. Data exchange is performed without compromising the customer's network security.

To access, log in to the support website provided by Cimetrix with a valid username and password.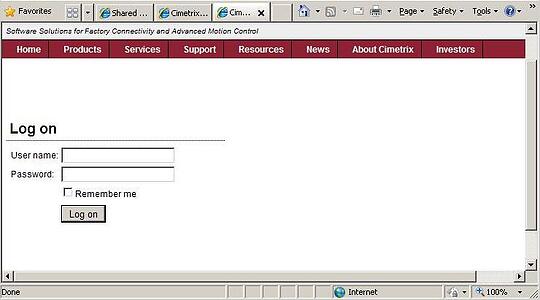 Picture 1: Support Website Logon Page
After successfully logging in, a user should see the following page with Support Files Upload/Download link.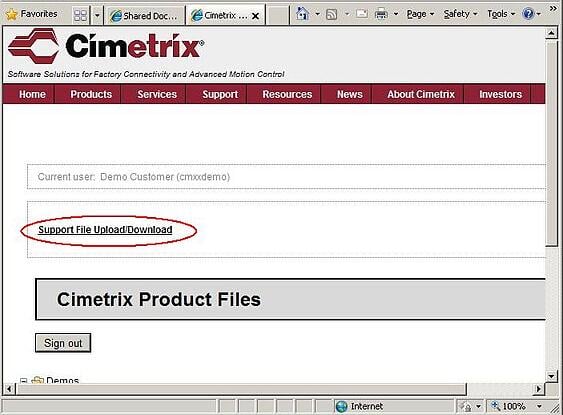 Picture 2: Successfully Logged On
Clicking Support File Upload/Download directs a user to a file uploading page. Select a file to be uploaded by typing its complete path and name in File textbox or by selecting a file from Choose File to Upload dialog opened by clicking Browse button.
Next, click Upload button to upload the file to the support site. When file upload is complete, the user will see the newly uploaded file below the Browse and Upload buttons.The user can download the uploaded file by clicking on its file name.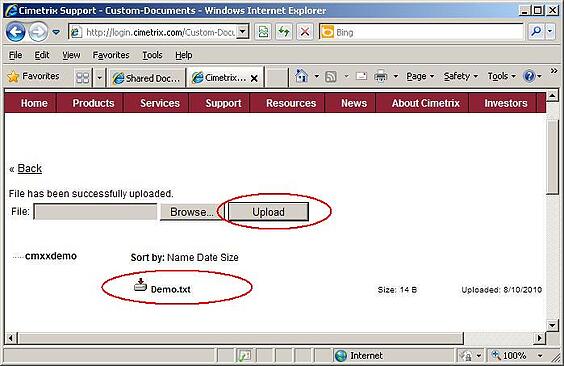 Picture 3: Upload Page
If you have any problems using the support website, please feel free to contact Cimetrix's support group (support@cimetrix.com).
You might also be interested in: