By: Bill Grey
Director of R&D, Cimetrix Inc.
One of the hurdles people new to the semiconductor equipment industry need to overcome is learn how to establish a physical connection between the fab network and new equipment. To help people, we have developed a primer to provide the foundation for how to do that.
The primer provides a background for SECS/GEM communication over HSMS by describing how to configure the connections, the terminology involved, troubleshooting, and common messages.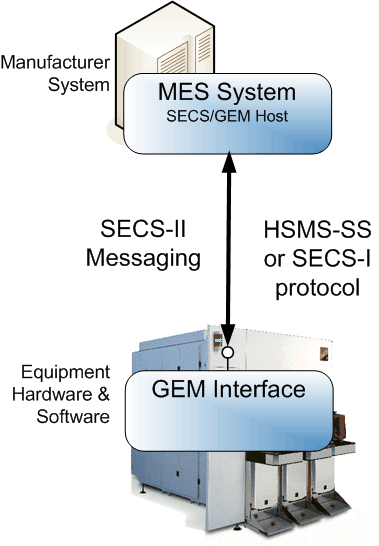 In a factory SECS/GEM implementation, there are two parties, the host, and equipment. The equipment runs GEM interface software, which must implement and comply with the SEMI standards, on one of its computers. The manufacturer (factory) runs GEM host software that establishes communication with the equipment's GEM interface.
The SECS Messaging Primer is a companion to the Introduction to the SECS/GEM standard white paper available on the Cimetrix SEMI Standards web page. That white paper provides an overview of the SEMI SECS/GEM standard.