If you are going to attend SEMICON West in San Francisco, July 10-12, 2012, at the Moscone Center – please visit us at booth #1241 and let us tell you how we can support your next equipment control project using our CIMControlFramework™ equipment automation software.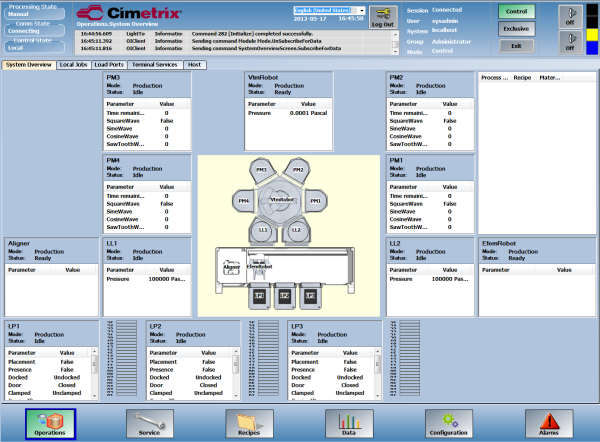 As more and more customers use CIMControlFramework software on different tool types (strip tools, MOCVD, defect inspection, chemical deposition, and a host of others), we have also generated training material in the form of labs our customers can use to help them get up to speed faster and learn how to implement designs easier and more effectively.
Come to our booth and take a look. When we demonstrate CIMControlFramework, we will show you the labs we supply with the software. Those labs include not only topics such as installation and fundamentals, but also sections such as scheduling and material movement, user interface development, and I/O and communications.
We can also discuss our product support and training classes that will help get your team up and running on SEMI factory connectivity standards, and their implementation, equipment control, and C# and Agile software development.
We look forward to seeing you at our booth at SEMICON West.