By Alan Weber
Director of Value-Added Products, Cimetrix Inc.
One of the subjects that was of great interest during our very successful SEMICON West 2012 experience was the Wait Time Waste project in which Cimetrix and ISMI/SEMATECH are collaborating. The interest in this project was widespread, and the reason is that, even though both OEMs and semiconductor fabs have focused on improving productivity for decades, they recognize they can still make significant progress with better and more actionable data.
What also intrigues the industry is how to overcome the challenges of gathering and employing the data. For example, there is no standard format for communication logs and equipment logs, and so both OEMs and fabs are discussing the possibility of s a common approach that will work for them. Moreover, the events that may be important to time waste analysis may not be consistently available from the equipment, and now both OEMs and fabs want to know how best to address this issue. Moreover, they want to understand how best to visualize the wafer processing time to determine where to focus their attention.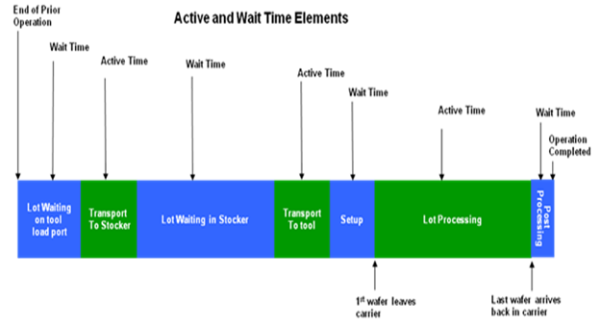 These issues, and many more, are discussed in the article I co-authored, "Wait Time Waste (WTW) Metrics, Methodology, and Support Tools". This article first appeared in Future Fab International, Issue 42, (c) 2012, www.future-fab.com/, published by Mazik Media, Mill Valley, CA. It not only discusses the background on the subject and the challenges the industry faces, but also discusses future directions for continual enhancement of the time waste analysis.
If you are interested in reading the article, visit: WTW Article. Contact me at if you have comments or questions at alan.weber@cimetrix.com.