Cimetrix team members from around the world gathered in Japan for our annual Global Sales Meeting. The entire Cimetrix sales team was in attendance, as well as all of our Asian based Solutions Engineering team members, representatives from product management and our Smart Factory Business unit. The meetings were held at our new Cimetrix Japan office located in Yokohama, outside of Tokyo. Our hosts from Cimetrix Japan made sure everyone's time in Japan was very comfortable and the cherry blossoms were still in bloom. We also took advantage to visit key customers in Korea and Japan both before and after the sales meeting.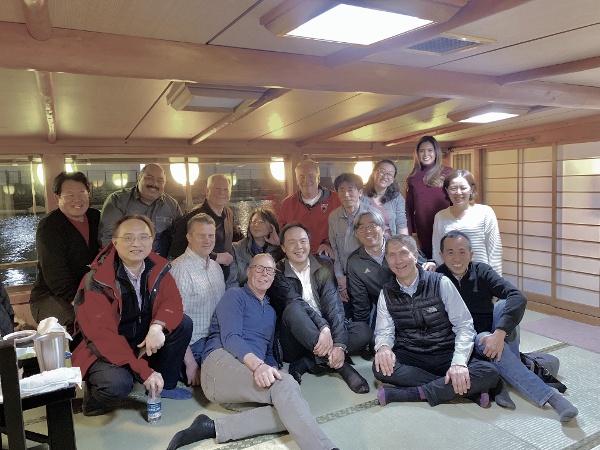 The sales meetings included updates on the Company's long term strategy and product roadmaps. Team members reviewed local trends in their regions, which included North America, Europe, Japan, Taiwan, Korea, China and Southeast Asia. In addition, team members reviewed the record number of new customers gained over the past several years, customer trends and plans to ensure customer satisfaction.

Everyone was in agreement the Cimetrix strategy to open local offices with sales and technical support has been working very well as customers greatly appreciate dealing with local people that share the same language and culture. As the leading provider of software solutions for equipment connectivity and control in the smart factory, this strategy allows Cimetrix to provide the highest levels of passionate customer support to ensure our customer's success, as well as develop direct relationships with major customers to help drive product roadmaps.

In the past, many companies in Asia used competitive solutions from small regional suppliers. However, now that most companies do business worldwide, they prefer to deal with a larger company that is truly global and an expert not only in their native country, but everywhere their products are sold. Cimetrix is uniquely positioned to fill these needs.

It was very exciting to see the great team members that have joined Cimetrix and are working hard for our success around the world!
To contact us around the globe, visit our Contact page and select your local office.