J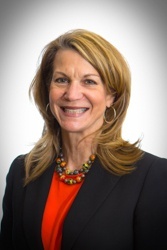 oin us as we meet the Leadership Team of Cimetrix in the second post in our "Meet the Team" series.
Jodi Juretich joined Cimetrix in May 2007 and was promoted to Chief Financial Officer in November 2008. She has over 15 years of experience in executive accounting management for private high-growth companies and 10 years of public accounting experience. Prior to joining Cimetrix, Jodi was Vice President of Finance for two venture funded private companies, General Manager for a subsidiary of Monster.com, and an Accounting Manager with a division of The Times Mirror Company (Los Angeles Times). She has played key roles in raising venture capital in start-up organizations and led Cimetrix in implementing and managing the new Sarbanes-Oxley compliance requirements. Jodi earned a bachelor's in Business Management from Westminster College. Juretich grew up in Titusville, Fl., where her father worked for NASA, but has been living in Utah for almost 20 years. She currently sits on the Board of Directors for the Utah Foster Care Foundation.
-----
What brought you to Cimetrix originally?
I moved to Salt Lake City in 1996 and I celebrated my 10-year anniversary with Cimetrix this year. It's an interesting story of how I got connected with Cimetrix and proof that networking works! A local CFO consulting firm had my resume which they passed on to a local CPA firm, which happened to be Cimetrix's CPA firm at the time. They passed my resume on to Cimetrix and the rest is history. I was attracted to Cimetrix because it was a small company and had strong leadership with heart and passion.
What's your favorite thing about working at Cimetrix?
Most definitely the people, without a doubt. Cimetrix's core values include Integrity, defined as "Upholding the Highest Ethical Standards in Everything We do". I could not work for a company where bad behavior or unethical practices were tolerated.
What do you think makes a good CFO?
A good CFO must be suspicious of everything and can't be bamboozled by anyone, no matter the circumstances. I am responsible for making sure the books are clean, people are doing what they say they are doing and we are making decisions based on increasing shareholder value and not personal or "alternative" agendas. I am proud to say that we have our financials audited by independent third-party auditors each year and this year, we did not have any audit adjustments. My peers in the finance world know that's no simple accomplishment. I have an incredible accounting team and they are committed to maintaining solid internal controls to prove there is no monkey-business going on.
CFOs at smaller and mid-size companies often wear a lot of different hats, tell us about your experience with that.
I have worked for small companies for most my career and have had similar experiences at all: You must be agile as a CFO of a small company because there are not layers of people to delegate responsibilities to. You must recognize your own capacity in terms of work load and technical expertise and know when to ask for help. Establishing good relationships with third-party professionals as well as your own network is vital. No one knows everything and you must be prepared to call on those relationships when necessary.
Do you have a favorite quote?
"If you say you can, you will, if you say you can't, you won't." I continue to be amazed at what we, as human beings, are capable of. During the mortgage crisis when businesses were closing right and left, including many of our clients, Cimetrix survived. A business must have grit to survive hard times and Cimetrix has lots of grit.
How do you deal with challenges that come up in your work life?
I like to reflect on the Basic Principles, which I learned from a wonderful employer a long time ago.
Focus on the situation, issue, or behavior, not on the person.
Maintain the self-confidence and self-esteem of others.
Maintain constructive relationships.
Take the initiative to make things better.
Lead by example.
Think beyond the moment.
What do you like to do in your free time?
Since 2012, I've been competing in triathlons, completing 3 half Ironman's and 2 full Ironman's in the last 4 years. This year, I am committed to relaxing a little more, taking a few more vacations with my husband and son and work in my garden.
What's the best thing that's happened to you in your time working at Cimetrix?
The best thing that's happened to me at Cimetrix is the professional growth, feeling that I make a difference and friendships made. Cimetrix is a great place to work.
-----