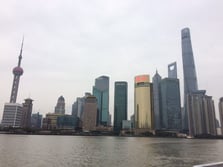 SEMICON China was held from March 14-16 in Shanghai at the Shanghai New International Expo Centre.
This is a monstrously large complex of 17 exhibit halls of which 5 were filled with semiconductor and flat panel exhibitors. Another set of shows for PCB and solar filled up the remaining halls. China is clearly becoming the center for electronics manufacturing.
Cimetrix enjoyed sharing a booth with our partner Flagship International for the second year in a row.
The Cimetrix employees that attended were: Bob Reback (President and CEO), Dave Faulkner (EVP Sales and Marketing), Ranjan Chatterjee (V.P., Emerging Business & Technology Office), and Kimberly Daich (Marketing Manager).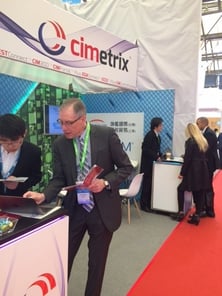 Our first China based equipment supplier using CIMControlFramework is finishing up their first production tools making full use of the CCF benefits.
Meetings with this customer's president confirmed excellent progress in setting up this equipment supplier for future growth with a solid software platform.
This relationship we are establishing will provide confidence to other semiconductor equipment suppliers keeping a close eye on our progress. Cimetrix had a chance to visit with all equipment suppliers during the show identifying several new projects as we start our penetration in China. Cimetrix also stopped by Electronica, a trade-show that is co-located with SEMICON China in Shanghai.
Cimetrix plans to open an office in Shanghai during 2017 and equipment suppliers at the show expressed strong support for this move. More information about the Cimetrix plans in China will be coming soon.