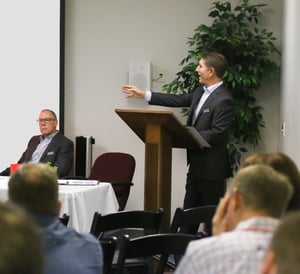 Cimetrix held its annual shareholder meeting this past Friday, August 16, 2019 at our headquarters in Salt Lake City, UT. It was nice to see many familiar faces as well as some new faces. There was just one proposal voted on at the meeting to re-elect all five Directors, which was approved by shareholders with over 99% of the votes cast in favor of the proposal. Bob Reback, our President and CEO, introduced each member of Board of Directors and provided a brief history of each board member's tenure with Cimetrix and the specific expertise and value each of them bring to Cimetrix and our shareholders. We appreciate the wisdom, hard work and direction from our talented board members as well as their commitment to fairly represent the interests of shareholders. We are thankful to our shareholders for their continued support of Management and our Board of Directors.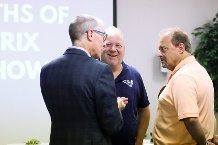 After the formal shareholder meeting was adjourned, Dave Faulkner, Executive Vice President of Sales and Marketing, and Alan Weber, Vice President, New Product Innovations, presented an update on industry trends, our product portfolio and growth opportunities. Following their presentation, Bob Reback, provided an update on the State-of-the-Company, including the company's increased CAGR of 28% compared to the 6% CAGR as a public company from 2002 through 2013. Cimetrix ended the 2018 fiscal year with profitable operations, no debt, and over $3M of cash.
We continue to be thankful for the support and enthusiasm demonstrated by our shareholders, the hard work of all our employees, and the guidance from our Board of Directors. Thank you for all your contributions to Cimetrix.