The Cimetrix open source GEMBridge solution is now updated to use with Kepware Technologies KEPServerEX OPC platform. Cimetrix customers using CIMConnect and CIM300 can use GEMBridge to connect their PLC-controlled equipment to SECS/GEM and GEM 300 interfaces using an OPC-compliant interface.
Cimetrix announced this solution last week in a press release. With this solution, OEMs can send messages to and from programmable logic controllers to enable complete equipment control throughout the system.
Kepware's KEPServerEX is a flexible and scalable solution for connecting, managing, monitoring, and controlling diverse automation devices and software applications. Communications is managed through a robust platform that supports an array of open standards such as OPC, propriety communication protocols, API's, and various automation systems' interfaces. KEPServerEX enables improved operations and decision making throughout all levels of an organization.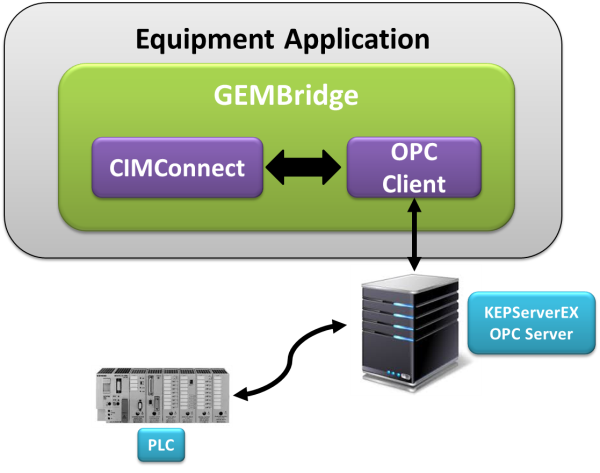 KEPServerEX provides the ability to consolidate data and information from various sources. This not only ensures consistency and reliability, but also reduces the number of Third-Party communication servers from which the end application must gather data. Furthermore, having a single source gather data for client applications reduces network traffic, device and system resource usage, and data inconsistencies. Instead, it provides a manageable and scalable platform for automation communications.
For more information, contact Cimetrix at info@cimetrix.com.