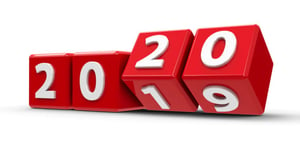 As hard as it is to believe, 2019 is over and 2020 has just begun! This is a great time to take a look back over the milestones and accomplishments of the Cimetrix team during 2019 and review some of the highlights! We are really proud of our team and we love to celebrate their hard work and accomplishments throughout the year.
Tradeshows and Events
Our team attended, presented and exhibited at more than 27 events this year. These events covered the U.S., Europe, China, Taiwan, Japan, Korea, Southeast Asia and more. We were able to participate in some new shows and events this year including exhibiting at SEMICON Southeast Asia (Kuala-Lampur), co-exhibiting at iTap in Singapore, and hosting two of our own seminars in Thailand. We also exhibited in our own booth for the first time at SEMICON Japan.
SEMICON Southeast Asia was particularly interesting. By working closely with SEMI, Cimetrix had a new booth in the SEMI Smart Manufacturing Pavilion and an impressive demonstration in the SEMI Smart Manufacturing Journey including a demonstration of our smart factory platform Cimetrix Sapience®. You can read more about these events, at the links below and you can re-visit our entire events section on our blog at any time.
SEMICON Southeast Asia pre-show
SEMICON Southeast Asia post-show
SEMICON Japan pre-show
Cimetrix Events
---
Industry Standards
Discussion about industry standards has heated up in 2019, and we have continued publishing articles of interest about the GEM (SECS/GEM) standard, EDA/Interface A and others on our blog. Whether it's the semiconductor front-end or back-end industries, the SMT or PCBA industries, standards are top-of-mind right now. You can read some of our most popular articles below.
Why Implement a SECS/GEM Driver
Multiple GEM Connections on Manufacturing Equipment
EDA Best Practices Series
---
Cimetrix EquipmentTest™
Cimetrix launched our first product available via e-commerce. This multi-protocol tester allows you to quickly validate your equipment's ability to connect to a factory control system. This product is available in both basic and pro versions, and you can find out more at the links below.
Cimetrix EquipmentTest
Leveraging Cimetrix EquipmentTest to Develop a Reliable SMT-ELS Interface
Do You Need Help with GEM Testing


---
Cimetrix Book Club
One of our most popular sections on our blog during 2019 was our Cimetrix book club. Our first entry was in June and we began with a review of the book "Agile Testing: A Practical Guide for Testers and Agile Teams" by Lisa Crispin and Janet Gregory. You can read any of the book club reviews at the link below.
---
Cimetrix Team Members
We have run a Meet Our Team series for over two years now, and this is consistently one of our most viewed blog series. Everyone loves getting to know the faces behind the company, and we likewise enjoy introducing our team to the world. You can see all of our Meet Our Team posts at the link below and be sure to stay tuned, because our team is growing, and we will continue to introduce them in this series!
Take a chance to peruse our posts and remember, you can always stay up-to-date by subscribing to our blog!