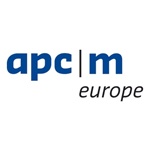 Cimetrix participated in the recent European Advanced Process Control and Manufacturing (apc|m) Conference, along with over 150 control professionals across the European and global semiconductor manufacturing industry. The conference was held in Dublin, a lively city on the east coast of Ireland which features a charming juxtaposition of old and new and is home to 1.2 million of the friendliest and most talkative people on the planet!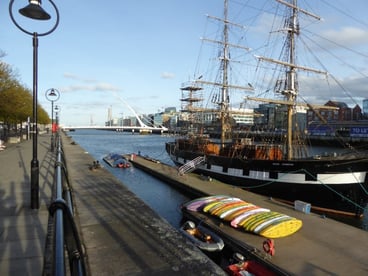 Of course, one of Ireland's greatest "natural resources" may also contribute to their fine spirits…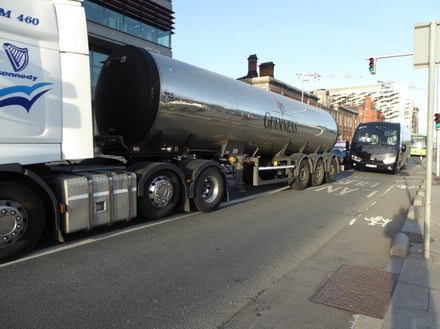 This conference, now in its 17th year and organized by Silicon Saxony, is one of only a few global events dedicated to the domain of semiconductor process control and directly supporting technologies. This year's attendance was up from that of the three previous years, a clear indication that this area continues to hold keen interest for the European high-tech manufacturing community. Moreover, the participants represented all links in the semiconductor manufacturing value chain, from universities and research institutes to component, subsystem, and equipment suppliers to software product and services providers to semiconductor IDMs and foundries across a wide spectrum of device types to industry trade organizations – something for everyone.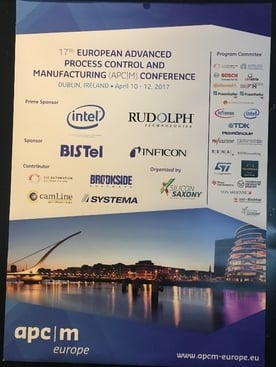 The local sponsor for the conference was Intel, which is the largest private-sector investor in the Irish economy and one of its biggest employers. In addition to excellent logistics support, Intel hosted a lovely evening of fine food and local entertainment at the world-renowned Trinity College.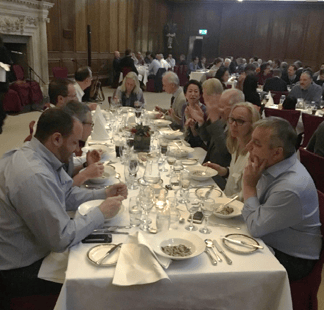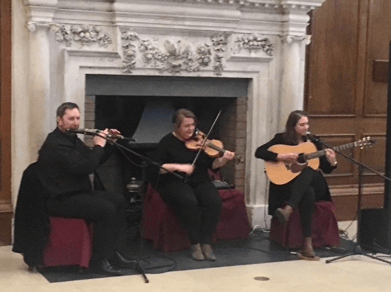 As in many prior years, Cimetrix was privileged to present at this conference. Alan Weber delivered a talk entitled "Smarter Manufacturing with SEMI Standards: Practical Approaches for Plug-and-Play Application Integration." This topic was well aligned with one of the key themes of this year's event, but stressed the point that our industry already has at its disposal many of the tools, techniques, and enabling standards required for Smart Manufacturing. Specifically, the presentation illustrated how the new SEMI E172 SECS Equipment Data Dictionary (SEDD) standard could be used to document an equipment's GEM interface in way that provided much of the same hierarchical structure and context information inherent in the latest generation of EDA metadata models (SEMI E120, E125, and E164). If you want to know more, feel free to download a copy of the entire presentation from our web site.
In addition to Smart Manufacturing, recurring themes of the presentations included:
The IoT (Internet of Things) and interesting applications for all these "things" (e.g., most new drugs depend on a "smart delivery device" to be used safely and effectively)
Decision-driven data collection strategies (vs. "just in case" approaches)
Automated analysis, automated decision making, artificial intelligence, and other forms of machine learning
The evolution from reactive systems to predictive systems, or in Gartner's terms, using data to move from hindsight to insight to foresight
The increasing use eOCAP techniques (electronic aids and workflow engine support for Out-of-Control Action Plan execution)
And, last but certainly not least, connectivity standards and technologies as key enablers of much of the above
The agenda also featured keynotes and invited talks from a variety of sources, namely:
Bosch – Success Factors for Semiconductor Manufacturing in High-Cost Locations
Intel – IoT's Connected Devices and Big Data Analytics: the Opportunities and Challenges in Semiconductor Manufacturing
ST Microelectronics – FDC Control: the Loop Between Standardization and Innovation
IBM Research – Automating Analytics for Cognitive IoT
Rudolph Technologies – Smart Manufacturing
Applied Materials – Advancements in FDC: Reducing False Alarms and Optimizing Model and Limits Management
The insights gained from these and the other 30+ presentations are too numerous to list here, but in aggregate, they provided an excellent reminder of how relevant semiconductor technology has become for our comfort, sustenance, safety, and overall quality of life.
This conference and its sister conference in the US are excellent venues to understand what manufacturers do with all the data they collect, so if this topic piques your interest, be sure to put these events on your calendar in the future. In the meantime, if you have questions about any of the above, or want to know how equipment connectivity and control fit into the overall Smart Manufacturing landscape, please contact us!