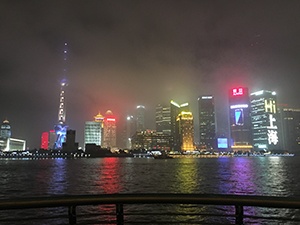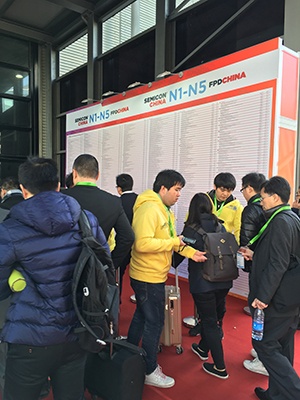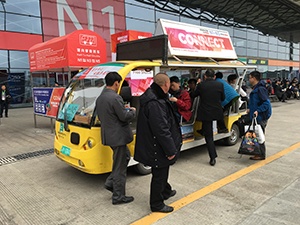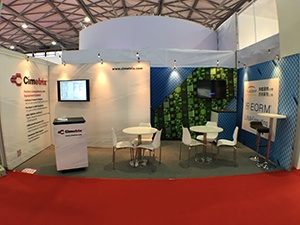 On March 15-17 in Shanghai, SEMI hosted its annual SEMICON China and PFD China, which was the world's largest semiconductor trade show of the past five years. With an increase of 20% over last year, the show had more than 2,600 booths from companies based all over the world. Many theme pavilions at the exposition demonstrated the strength of the industry. In addition, the series of concurrent conferences and programs brought the global industry knowledge sharing to exhibitors and attendees alike.
Starting Tuesday morning, the Grand Opening Keynote was delivered by world-class industry leaders including Dr. Zhou Zixue—the Chairman of SMIC, Ding Wenwu—the President of China National IC Fund, along with the CEOs from TSMC, Applied Materials, Amkor Technology, TEL, STATS ChipPAC, and Lam Research. The presentation explored global business and technology trends, market opportunities, and shared the panel's ideas supporting the development of China's semiconductor industry.
The rapid rise of China's semiconductor industry has been driven mainly by an increasing market and investments. Chinese companies and funds have been active in the recent cross-border merger and acquisition deals. On Wednesday at the "Tech Investment Forum – China 2016," leaders of China's IC Investment Fund and leading global investment institutions discussed investment hot-topics within the Chinese semiconductor industry.
Also on Wednesday, SEMICON hosted a "Build China IC Manufacturing Ecosystem" forum that discussed establishing a full integrated circuit (IC) manufacturing supply-chain and building manufacturing core competencies that are vital for China's semiconductor industry. The forum included speakers from China and leading global companies from the IC design, manufacturing, equipment, and materials fields. A wide range of topics was covered including innovation and cooperation in leading-edge frontend processes, advanced packaging technologies, eight-inch production line, and more.
Other concurrent technology sessions included "China Memory Strategic Forum," "Technology Shape the Future – Senor Hub Solution for Wearable and IoT," "LED China Conference 2016," "Power Semiconductor Forum 2016," "SEMI-JEDEC Mobile and IoT Technology Forum," and "China Display Conference/ASID 2016." These sessions illustrate how the Chinese semiconductor market is interested in exploring industrial developments, share its visions for the future, and to work cohesively to grow the industry within China.
This was the first year Cimetrix exhibited at SEMICON China. We were able to make some valuable connections, visit with existing customers, and establish that Chinese companies have a definite interest in our product lines as well as how we can help them find greater success. We featured our complete SECS/GEM and EDA product lines with in-booth demonstrations and presentations.
We have already made plans to attend next year's show to further explore how we can fit into the expanding Chinese market. We are hopeful that China will open new possibilities for the continued growth of Cimetrix.♦